Attorney Profile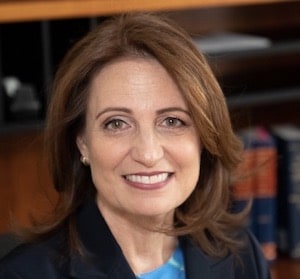 I have been a practicing attorney in Chicago, Illinois, since 1988. My areas of concentration include employment and general commercial litigation. I began my legal career as an associate at general practice firms emphasizing construction litigation and general commercial contract drafting. Taking the skills I had learned and believing in myself as an experienced litigator, in 1997, I began a solo-practice that has thrived ever since. Through my professional skill and personal determination I have carved a niche for myself in the very competitive Chicago legal community.
I am a native Chicagoan graduating in the top 10% of my high school class at Niles West High School in Skokie, Illinois, in 1981. I graduated from Indiana University in Bloomington, Indiana, With Distinction or Cum Laude, obtaining a bachelors of Arts degree in 1985. While studying at Indiana University I was appointed to the honorary fraternities of Alpha Lambda Delta and Phi Beta Kappa, again, graduating in the top 10% of my class. During the spring semester of 1984, I received an Academic Scholarship to study abroad in Madrid, Spain through New York University. I maintain my Spanish language skills and I am conversant in written and spoken Spanish today.
I received a treasurer's scholarship to attend DePaul University College of Law in Chicago, Illinois, where I successfully completed my Juris Doctorate in 1988.
I was admitted to practice in Illinois in 1988. I am presently a member of the Illinois State Bar Association, and the Federal Trial Bar. I am admitted to practice in the Northern, Central and Southern District Courts for the State of Illinois and the 7th Circuit Court of Appeals.
I aspire to achieve balance in my professional and in my personal life. I have many outside interests and accomplishments. My husband and I are raising our three children while I still maintain my solo practice. I enjoy many forms of physical and outdoor activities including Ashtanga Yoga, bicycling, jogging and hiking. I am committed to providing the best services to my client while maintaining my private interests.
Client Reviews
Contact Me
1

Experienced Litigator

2

Quality Representation

3

I Value Client Relationships
Please fill out the form and be sure to include a contact phone number for follow-up from my office or call 
(312) 435-9775.